Metal Flake Finish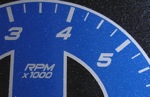 This finish adds an eye-catching sparkle of metal flake for a custom gauge look like you've never seen before. This metal flake finish can be added to any color face and looks especially great with our pearl colors.
Add a Metal Flake Finish for only $15.00
---
Pearl Colors, Standard Yellow & Carbon Fiber Design
Pearl Colors offer a soft pearlized look to your gauges. These colors are rich with a soft sheen - simply gorgeous! The color swatches below do not do justice to the actual finished look. Please note: If you choose the pearl color upgrade or carbon fiber design, this color will replace the face color you choose on your order page. The first choice will still appear on your order, but the pearl color or carbon fiber design will apply. Some lighting color choices may be affected and we will contact to explain your options if that applies to your selection. Note: Carbon Fiber Design is not real carbon fiber.
Add a Pearl Color or Carbon Fiber Design for only $15.00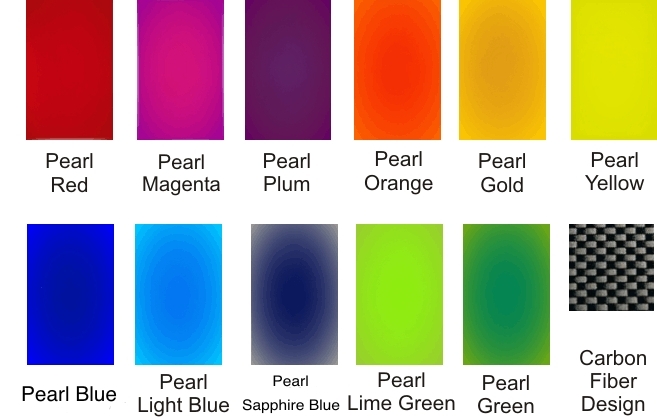 Standard Yellow
Here are some examples of gauge faces with the carbon fiber design -
Here is an example of the Pearl Red & Pearl Blue Colors: